Leading Distribution & Fulfillment Center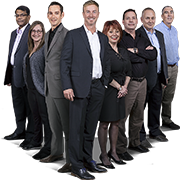 Customer needs in the retail sector have shaped our company into who we are today and will be well into the future. Our ability to assess, advise and implement precise logistics requirements is our core service offering.

Our team excels at picking, staging and consolidating your daily distribution requirements to meet exacting schedules. We offer a full range of warehousing and distribution services and are located adjacent to Toronto Pearson International airport and all major highways.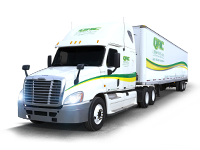 Our fleet of 5 ton straight trucks are equipped with tailgate delivery systems to effectively load and unload your skidded freight when dock level doors are not available.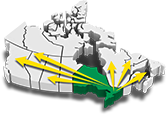 More and more businesses are moving online. This shift raises many challenges and, for those that overcome these obstacles, great rewards. Third party logistics (3PL) can provide the offline support that you need to optimize your online business.
The Advantage of Third Party Logistics Services
When you trust our experts with your order fulfillment, warehousing, distribution, and e-commerce needs, you can invest your time and resources into what you do best. You can focus on sales, marketing and growing your business, all while benefiting from QRC's Canada wide network.
From the very first shipment you can count on exceptional service moulded by decades of experience and based on our team's core values:
Responsive
Receive the information you need to run your business effectively. We communicate daily shipping information to our clients so you can remain up to date on your operations.
Flexible
Bring us your challenges and we will find solutions! Our full range of services enables you to customize your deliveries. Our established infrastructure allows us to adapt to unusual requests and emergencies alike.
Accountable
We take every precaution with your deliveries, including tracking them every step of the way.
Innovative
Our experience and expertise are our best tools for honing our practices. Join us as we invest in the future of logistics with ecommerce fulfilment services and other modern necessities.
At Our Order Fulfillment Center, Your Commitment is Our Commitment
For over forty years we have provided third party logistics [3PL] solutions that get your products into the hands of your customers. Your supply chain is our business and fulfilling your commitment to your clients is our top priority.
Extensive Coverage
Tap into QRC's extensive coverage across Canada. We have recreated our Ontario based operations model to meet the needs of Canadian cities coast to coast. Join a growing list of businesses in Canada and the US that rely on our cross-country network of assets and partnerships.
Order Fulfillment Center
Fulfilling third party logistics services for retailers has shaped QRC. Retail requires long standing relationships based on daily service, as well as continual adaptation to the time-sensitive needs of dynamic, competitive markets. Our team has a history of working with a variety of products, including sporting goods, fashion, leather goods, cosmetics, electronics, and more.
Now we bring that experience to our ecommerce fulfillment services in Canada. Online marketplaces offer new opportunities for your business, along with new challenges. Stay competitive as more customers move online by trusting your retail ecommerce order fulfillment to an established third-party logistics service provider.
Forming Partnerships
Order fulfillment and ecommerce fulfillment require time and resources. Besides packaging, processing and delivery, your business must comply with evolving regulations, manage taxes, and process refunds and returns.
Third party logistics solutions resolve these challenges. But we believe that doing so requires more than operating as a new thread in your business's supply chain. Instead we aim for partnership, regardless of the scale of your business. Whether you operate locally or regionally, QRC adapts to your aspirations.
Expand your business into the Canadian market by partnering with QRC Logistic. We are proud to be one of the top Canadian carriers in Southern Ontario who help you focus on opportunity rather than the fees and regulations that get between you and your potential customers.
Contact Us
Get in touch with us to learn how QRC can help maximize your organization's potential. One call or e-mail can extend your reach, lead to savings, and give you the competitive advantage.
INTERESTED IN OUR SERVICES?
Providing third party logistics [3PL] solutions that get your products into the hands of your customers