WAREHOUSING & DISTRIBUTION
Warehousing & Distribution: 300 000 Sq. Feet of Secure Storage
Supply chain logistics do not need to limit your business. Instead, outsource your warehousing and distribution needs to a partner and benefit from established logistical infrastructure. QRC's experience in warehouse logistics can help you streamline your supply chain at a fraction of the cost of maintaining your own warehouse facility.
Integrate Experience into your Supply Management
Partner with QRC to incorporate over four decades of experience with warehouse logistics into your operations. You need inventory on hand and reliable, time sensitive delivery. Having developed our business in the retail sector, our core focus has always been providing responsive, efficient service.
Daily shipment information will keep you informed about the information that you need to effectively manage your business. Meanwhile, our team will handle the details: managing inventory, pick and pack services, we even manage reverse logistics so returns and warranty issues are resolved quickly.
Dynamic Ecommerce Fulfillment Services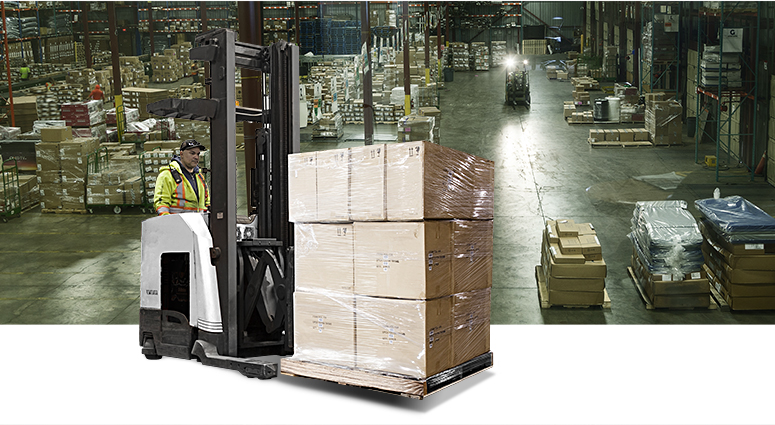 Online shopping has transformed the supply chains of our clients and we have updated our warehouse logistics and distribution services to meet this demand. You can expect dynamic, adaptable service thanks to our partner services. These partners help us accommodate the growing need for retailers to outsource inventory storage.
More importantly, these partners help manage the extra demands that arrive with promotions and seasonal shopping, matching the ebbs and flows of your business. Dropship services will also allow you to purchase inventory as you sell it. Our ecommerce fulfillment services adapt to your needs, whether because of the seasonal nature of your business, or because success has inspired you to expand.
Reach your Customers
Your ecommerce fulfillment services will benefit from QRC's Canada wide network. After finding success in the Greater Toronto Area, we have tested our services against the unique needs of cities across the country. Online retail thrives when your ecommerce fulfillment service provider has locations close to your customers and we have the infrastructure to get your product into their hands.
Strategic Locations
You will find our main warehouse in the hub of Southern Ontario's transportation network. It sits next to Pearson International Airport, at the crossroads of several major highways. These arteries of transport will help move your products efficiently across the Greater Toronto Area and beyond.
Internationalize your Business
QRC has become a trusted partner for a growing list of clients based in the United States. Rely on QRC's established supply chain infrastructure as you expand into new markets. Boost your operations with local knowledge that can help you successfully navigate the unique challenges and opportunities in Canada's regional markets. And save with warehouse logistics that keep you informed.
Your Inventory is our Business
Whether you are looking for small scale ecommerce fulfillment services, or working to internationalize your business, our job is to support you. QRC's core business depends on secure, efficient warehouses, strategically placed to reach your customers.
We treat your inventory for what it is: a key asset for your business. Contact us about how you can optimize your supply chain by taking advantage of our full range of warehouse logistics services.