LOCAL CARTAGE AND PER SKID LTL TRANSPORT
Local Cartage and Per Skid LTL: GTA and Southern Ontario Coverage
Look for our trucks on open highways and squeezing through narrow city streets. With truckload service and less than truckload delivery available, QRC can help you meet your logistical challenges.
For those without access to dock level doors, our fleet of 5-ton delivery trucks are equipped with tailgate delivery systems to effectively load and unload your skids. Otherwise we have tractor trailers that are available for your truckload, and partial truckload shipments.
Years of experience have given us the chance to encounter all kinds of challenges associated with deliveries inside and outside of a major city. Here is how we channel that experience into flexible solutions for your business.
Flexible Delivery Options to Your Location
Schedule deliveries that work best for your operations. Your order will arrive precisely when you need it, at 9am, noon, and 5pm. Or, choose from our three levels of service, including:
Same Day. Shipments called in by 11 a.m. are delivered by 5 p.m. in the same business day.
3 Hour. Delivery within 3 hours from the time we receive your order.
Overnight. Pickups called in by 3 p.m. are picked up and delivered the next day by 5 p.m.
If you need scheduled service and cut off times outside of these hours, let us know! We strive to tailor fit solutions to our clients.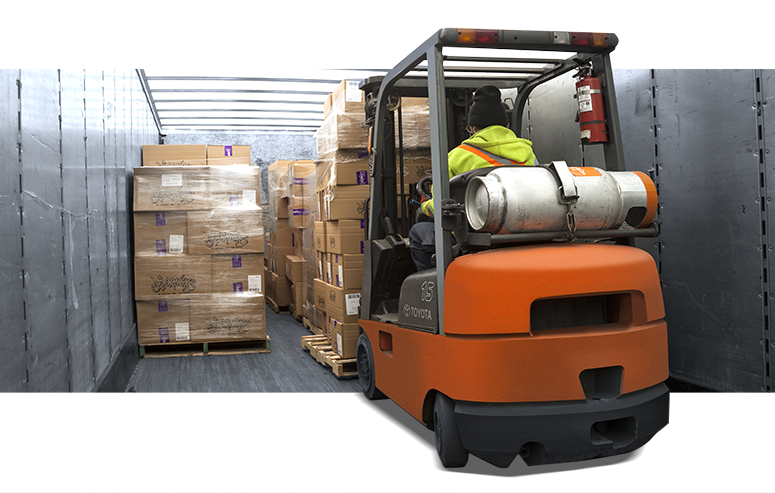 LTL Ecommerce Fulfillment
The rise of ecommerce is re-shaping less than truckload delivery. Retailers doing business online require a higher frequency of deliveries and rely on excellent delivery experiences to entice customers. With decades of experience in LTL delivery, our distribution services have the knowledge to adapt to this market's evolving needs.
Subscribers to our ecommerce fulfillment services benefit from our electronic data interchange. Proper communication keeps you informed and access to major e-com portals provide you with the most up-to-date information on your inventory.
You can also maintain maximum flexibility for your business with our dropship option. Make your sales without having to concern yourself with the logistics behind the scenes.
Reverse Logistics
Whether you're moving surplus products or offering exceptional customer service through product returns from retailers or consumers, our reverse logistics services ensure quick and efficient movement of your goods back into your supply chain. Reverse logistics is especially important to your ecommerce success. Traditionally the volume and cost of processing online returns has created operational challenges for ecommerce businesses. Through experience and the ongoing refinement of our processes we've created an efficient and effective system to save your team time and money, no matter which direction your goods flow.
No Surprise Billing
Regardless of the distribution service provided, you receive easy to understand billing. Less than truckload delivery has a minimum charge for the pick-up and delivery of the first skid. After that, you save as we only charge a fraction of the base price for additional skids picked up at that time.
Regional Specialists
Our distribution services operate throughout the Greater Toronto Area and reach into its outlying areas and beyond. We regularly take care of the logistics within Canada as well as between Canada and the United States for our customers, offering full customs clearance services and potential cost savings on consolidated entry charges and multiple line entries. When we manage the paperwork and take goods through customs for you, you'll be well positioned for growth so you can expand your business beyond the borders, while enjoying the ease and peace of mind of fulfilling orders no matter where they originate.
Although we have a nationwide network, our regional truckload service and LTL delivery were the beginnings of our business. Partner with us to deliver your retail commodities like fashion, sports equipment, leather goods, shoes, apparel, cosmetics, electronics, and more.
Over the years we have worked with a wide variety of clients and that experience has allowed us to expand our knowledge-base. Now, with a full range of logistical solutions, we have become so much more than a distribution service. If you have a logistical challenge, we would love to help you find a solution.